LHS Salutes the US Military
District
Submitted by: Dani Bell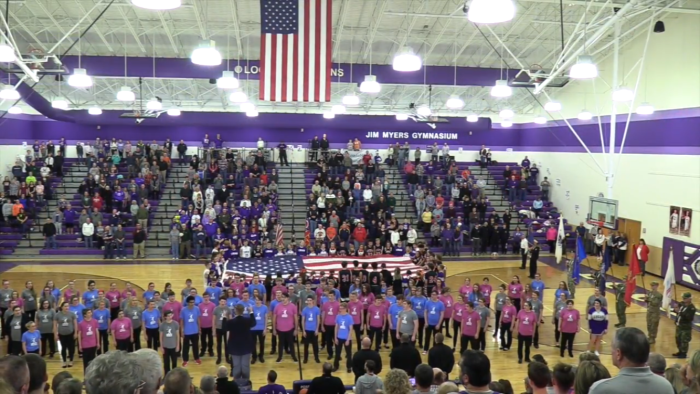 Jim Myers Gymnasium was packed for LHS Military/Veterans Night, on January 20, 2018. Mr. McClain directed the LHS choirs, as they performed our National Anthem & a variety of military tributes. LHS basketball players & cheerleaders joined Mount Vernonís in waving the flag, as announcements were made, honoring all branches of the US armed forces, as they made their way to the floor. It was a unique way to recognize all men & women for their commitment to serving our country.

We are very fortunate our LHS TV-2 Dept. was there to create this incredible video, showcasing everyone coming together to honor our US Military! To see the LHS Salute to the US Military video, copy the link below & prepare to be wowed.

https://youtu.be/gW391hMhP6o

Thank you to all involved in helping make this important collaboration a success!




blog comments powered by

Disqus