Spelling Success
Central Elementary
Submitted by: Mrs. Van Horn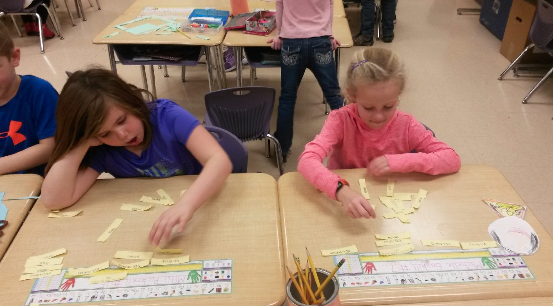 First Graders are becoming spelling pattern masters!
The students in Mrs. Collins first grade class work hard each week to learn new spelling patterns based on the Words Their Way Series. Students work independently and with a partner to practice word sorts each week. They enjoy testing each otherís speed and accuracy as well as participating in a blind
sort to test their mastery.


blog comments powered by

Disqus