We Love Veterans!
Central Elementary
Submitted by: Mrs. Van Horn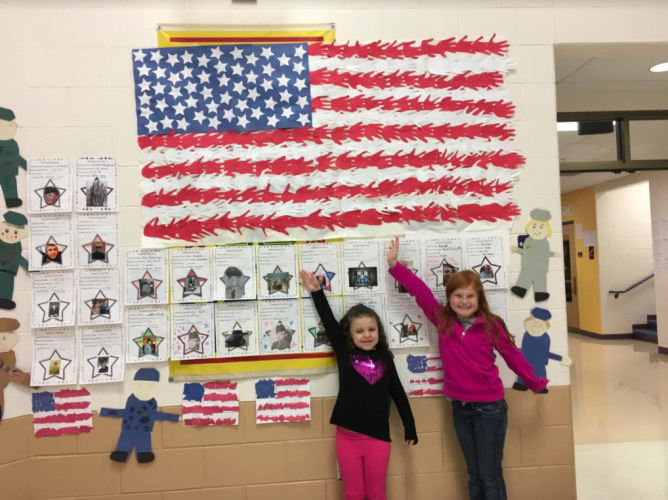 The boys and girls at Central Elementary have been busy
preparing a "Wall of Honor" for our Veteran family and
friends. Teaching our students that we honor our military
Veterans for their service in the United States Armed
Forces.

Our students brought stars to school to honor family
members that have served our Country. We used the stars
to create our "Wall of Honor." We also made soldiers and
flags to add to our display. The boys and girls are excited to
share stories about the special Veteran in their life. It has
been great to see our students learn about patriotism and
respect for our service men and women.


blog comments powered by

Disqus