Successful First Grading Period
Union Furnace Elem.
Submitted by: Mr. Roger Nott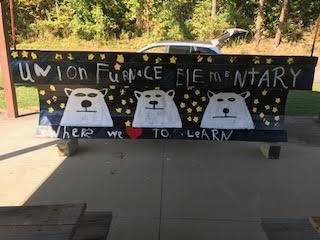 Time flies when you are having fun! It is hard to believe that students and staff members have wrapped up the first grading period of the school year. The students of Union Furnace Elementary had many great experiences the first nine weeks of school in addition to the academic challenges provided in their classroom. Here are some of the activities that the students were able to participate in:

* Bus Safety
* Super Hero Lunches
*Student of the Month
* Field trips for Pre-School, Kindergarten, and Second grade students to a pumpkin patch
*Fall Auction and Carnival
* K-4 field trip to Land Lab at the Presbyterian Farm
*Painting the plow with Miss Woodburn
* Fall Harvest parade and party

I am looking forward to seeing what educational and engaging activities the second grading period will bring for the students of Union Furnace Elementary.


blog comments powered by

Disqus