Financial Aid Night
Logan High School
Submitted by: Marideth Rock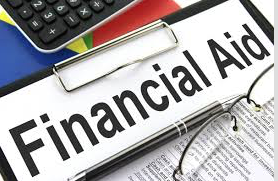 Logan High School will have a financial aid night, Wednesday, October 25th, at 6:00 p.m. in the high school cafeteria. The purpose of the meeting is to explain the financial aid forms that are necessary for students planning to attend a four or two year college. The process for applying for financial aid can be confusing. The guidance office at Logan High School hopes to assist with this process.
MorraLee Keller will be the featured speaker. MorraLee works for the Ohio College Access Network. She will explain to parents and students how to complete the Free Application for Federal Student Aid (FAFSA) form and answer any particular individual questions. Colleges require the FAFSA in order to determine qualifications for grants, loans and student aid.
One of the biggest changes taking place in regards to the FAFSA, students are now able to submit a FAFSA® earlier. Students have been able to file a 2018–19 FAFSA since Oct. 1, 2017, rather than beginning on Jan. 1, 2018. The earlier submission date is a permanent change, enabling students to complete and submit a FAFSA as early as Oct. 1 every year.
The evening will provide many answers to the questions: How do I pay for my child's post-secondary education. How do I apply for financial assistance? Also, local scholarships and Brighten Your Future information will also be available at this meeting.
To apply online you can click here, and step by step directions will appear.
blog comments powered by

Disqus