Union Furnace Students & Staff are Superheroes!
Union Furnace Elem.
Submitted by: Renee Slack & Dani Bell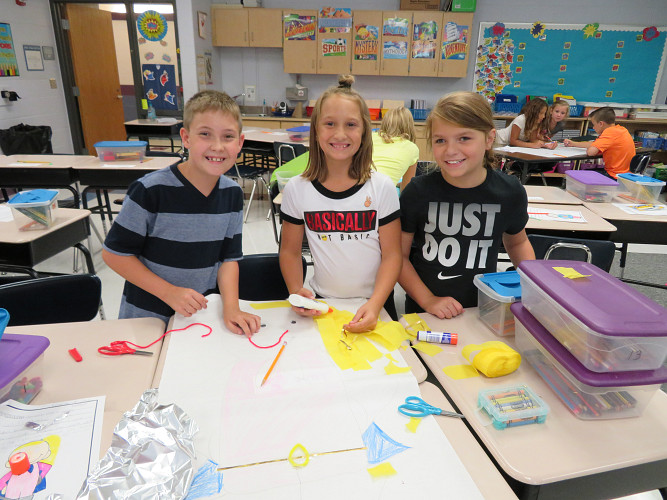 We welcome Union Furnace Elementary students and staff back for a record-breaking year in learning, creating & discovering new potential!

UF has implemented an awesome Superheroes theme/discipline plan, which begins each morning as they recite,
"To Be Our Best at UF, I pledge to be
Helpful
Encouraging
Respectful and
On-task".

UF Students can even earn "SuperHERO" awards for following school rules and going above and beyond. They are recognized in lunch, in a photo, with a special prize from the office and they have the opportunity to win an invitation to a monthly SuperHERO luncheon.

In support of the school-wide theme, the 4th graders challenge their artistic abilities by creating superheroes, to be displayed in the hallway. The idea is for these large drawings to encourage good character traits, such as: creativity, self-control, perseverance, dependability, integrity, trustworthiness, kindness, initiative, consideration, patience, honesty, safety, generosity, organization, responsible, respectful, leadership, and compassion.

UF spends a great deal of time looking more in-depth at these important character traits. Awards and recognition are given to students who go above and beyond and exemplify these traits.

Thank you, Union Furnace, for reminding us that we all have a superhero inside of us, waiting to be discovered. Here's to each of us awakening our superhero, by applying these character traits daily.



blog comments powered by

Disqus