LHSD Spring Chess Tournament
Hocking Hills Elem.
Submitted by: Mr. Rice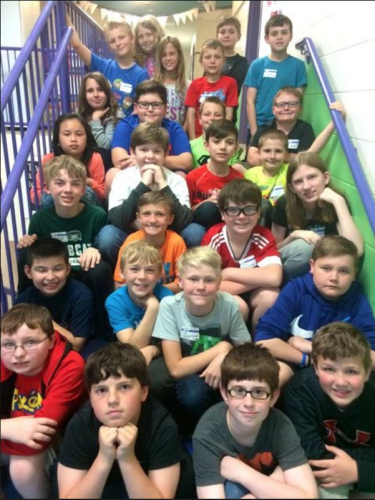 On April 24, 2017, Central Elementary School in Logan hosted the Logan- Hocking School District Annual Spring Chess Tournament. Students from chess clubs at the following schools participated:

Central Elementary (CE): Nolan Ludwig, Noah Daugherty, Josiah Gentzel, Angelina Trinh, Damian Grigsby, and Sean Mullroony (advisor Don Miller)

Hocking Hills Elementary (HHE): Kallen Wilson, Chris Wimberly, Draven Easterling, Trevor Stevens, and Hunter Nutter (advisor Sharon Shaya)

Union Furnace Elementary (UF): Chris Gumpf, Daniel Bauers, Angel Swart, Luke Swart, and Shyanne Munday (advisor Brody Bauers)

Chieftain Elementary (CHE): Logan Keck, Cameron Sahonage, Chris Taylor, Colton Smith, and Evie Hacker (advisor Jim Kalklosch)

Logan-Hocking Middle School (LHMS): Ashton Mason, Emily Nihiser, Jackson King, Orion Cade, and Owen Gadrim (advisors Jeff and Kathy Crisler). Ashton Mason and Emily Nihiser (both of LHMS) shared first place honors. For second place, there was a six-way tie: Chris Wimberly and Trevor Stevens (HHE), Logan Keck and Colton Smith (CHE), Orion Cade and Owen Gadrim (LHMS). Tied for third place were Daniel Bauers (UF) and Nolan Ludwig (CE).

A fun and exciting time was had by all and students were encouraged to participate in an upcoming tournament in Columbus that is open to players who have no previous tournament experience.



blog comments powered by

Disqus