Vocal Music Spring Concert
Logan-Hocking Middle
Submitted by: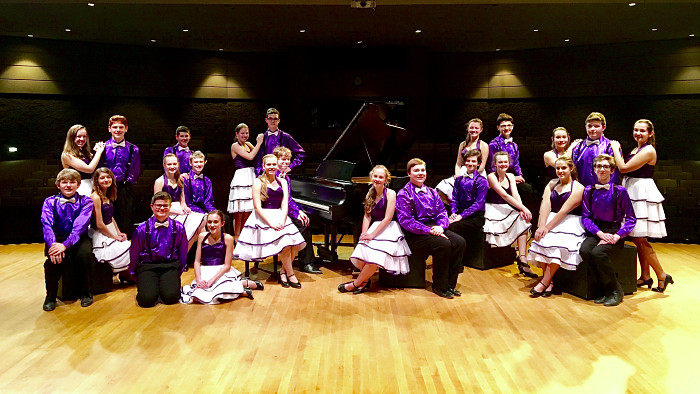 The Vocal Music Department at Logan-Hocking Middle School will present its annual Spring Concert Series during the month of May. This school year, the department boasts 165 singers across 5 different ensembles—including the LHMS Choraliers, (pictured) a 26 member show choir consisting of choral and band students.
The Choraliers, Girls' Chorus, and 6th Grade Choir will open the series with a concert on the evening of Tuesday, May 9th. A second concert featuring the Choraliers, 7th Grade Choir, and 8th Grade Choir will take place on the evening of Thursday, May 11th. Both concerts will be held in the Logan-Hocking Middle School Theatre beginning at 7:00pm; the public is invited to attend. There is no admission charge, but donations will be kindly accepted. All ensembles are under the direction of Ms. Susan Kendig, accompanist, and Mr. Zane Murrey, conductor and choreographer.
The Choraliers will also partake in a day-long tour of local educational facilities, which is scheduled for Monday, May 15th. Tour stops include Logan High School, Hocking Hills and Union Furnace Elementary Schools, Logan Christian School, St. John's Catholic School, and the Administrative Offices of the Logan-Hocking School District.

blog comments powered by

Disqus