Mrs. Collins' Class Celebrates Earth Day!
Central Elementary
Submitted by: Mrs. Van Horn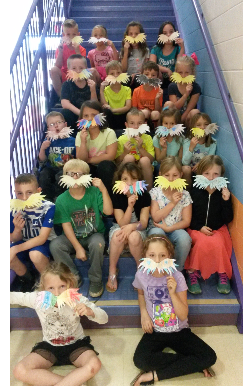 Mrs. Collins class had a great day learning about ways they can do their part to help save our Earth. They did a marble painting of the earth, wrote about ways they can save the earth and pretended to be the Lorax. They all agreed that we need to focus on using the three Rís ( Reduce, Reuse, Recycle)to help out!


blog comments powered by

Disqus