Got Germs?
Central Elementary
Submitted by: Mrs. Van Horn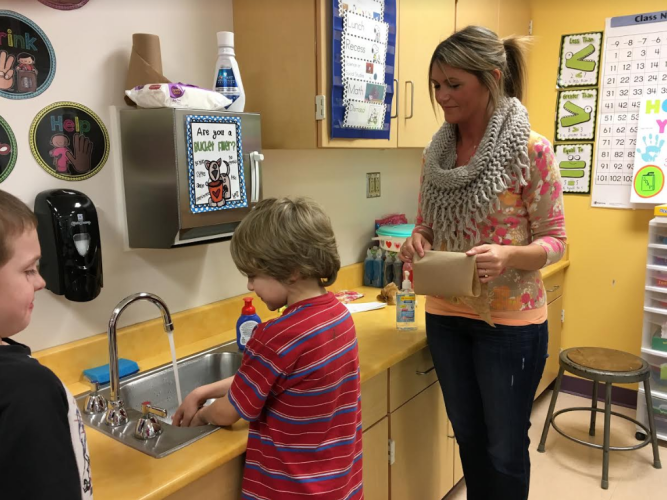 Mrs. Garey's second graders recently learned all about how sick germs can really
make you. We were very lucky to have Maela's mom come to school and teach us the proper way to wash our hands. Ms. Bell gave us a lesson on how fast germs can travel and then followed up with a lesson on proper hand washing. She made us this really cool poster to keep in our classroom so that we can remember to follow the proper procedure. Thank you Ms. Bell!!!


blog comments powered by

Disqus