LHS Engineering Class
Logan High School
Submitted by: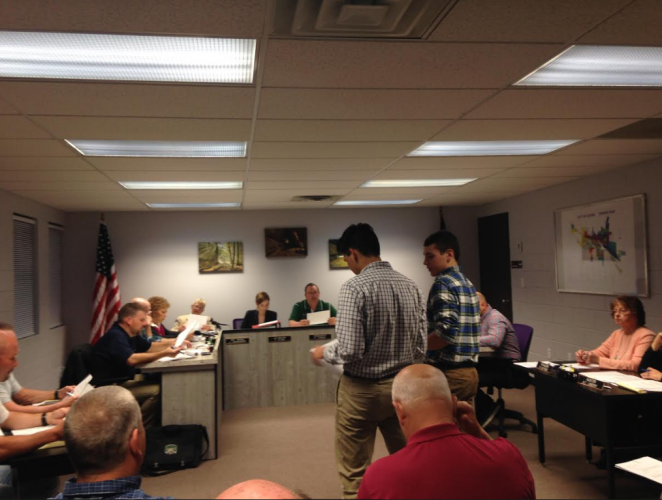 Tuesday- March 11 Senior Engineering students Jacob Brown and Seth Primmer presented plans to revitalize a recently vacant lot in the Dicken Addition of Logan. As a capstone project, these students worked hand in hand with Gary Silcott of Stantec Engineering. Their task was to complete a civil engineering project that developed this razed lot into a modern playground. As of last night, grant monies and local support could see this project become a reality in the near future.
A plaque was designed and made by the engineering students and presented to Mr. Silcott in appreciation for his help.


blog comments powered by

Disqus