Event Planning Team at LHMS Recognize Mr. Bentley
Logan-Hocking Middle
Submitted by: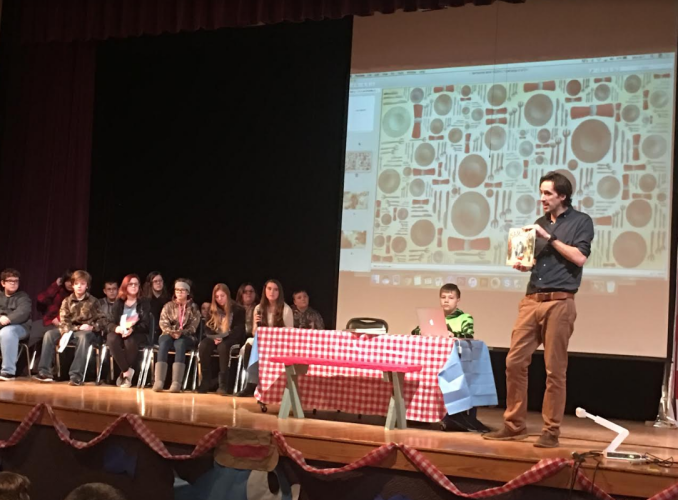 The 5th and 6th grade Event Planning Leadership Team planned an assembly to recognize our own author, Mr. Bentley. Mr. Bentley read his new book, Sampson, the Piranha Who Went to Dinner, to the audience. He explained how he completes the illustrations for his books as well as answered many questions from the audience. Thank you Mr. Bentley and the event planning team for the fabulous decorations and fun assembly.



blog comments powered by

Disqus