Hocking Hills "Students of the Month"
Hocking Hills Elem.
Submitted by: Mr. Rice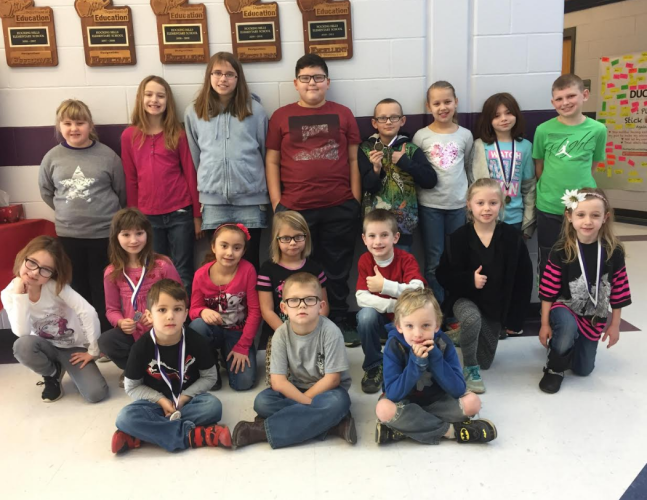 The following students were recognized as, "Students of the Month", during the Hocking Hills Elementary February PTO meeting. The students of the month were named for the months of December and January. These students did an amazing job following our school's SHINE rules. Students received a certificate and a medal.
Students in the picture from right to left front row: Deacon Micochero, Nash Blain, Matthew Lawrence, second row from right to left: Karley Whitcraft, Ayva Parker, Allie Vanbibber, Kylie Coe, Jacob Mole, Sophia Pack, Kylee Tatman, third row from right to left: Kaydie Nutter, Leighanna Eveland, Octavia Okran, Kallen Wilson, Justin Sudlow, Mia Davis, Mesha Cook, Bryce Sater.

blog comments powered by

Disqus