FFA Participates in Officer Retreat
Logan High School
Written by: Andrew DeLong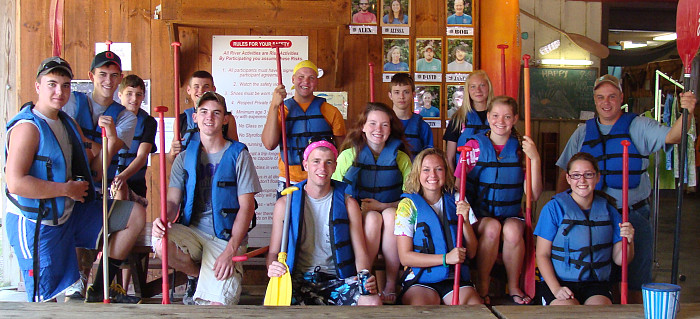 Eleven members of the Chief Logan FFA officer team, along with advisors, Andrew DeLong, Jeremy Grove, and two guests, participated in the 2012 FFA officer retreat. They started it off with a canoe trip down the Hocking River. Following the canoe trip, they had dinner at the lodge at Three Reasons Farm, near Gibisonville. Aaron Miller, former Ohio FFA Treasurer, conducted a session titled "Purposeful and Positive Influences". In the workshop, officers worked together to set goals for the upcoming year. After this session, officers participated in a night hike and concluded the evening making smores and visiting around the campfire.

The following day, the officers had breakfast and returned to the high school where they completed the program of activities and worked on officer duties around the Ag complex.

All of the officers had a great time and would like to thank Farm Credit Services and Three Reasons Farm for sponsoring the event.


blog comments powered by

Disqus