UF Named OAESA Hall of Fame School
Union Furnace Elem.
Written by: Lisa Frasure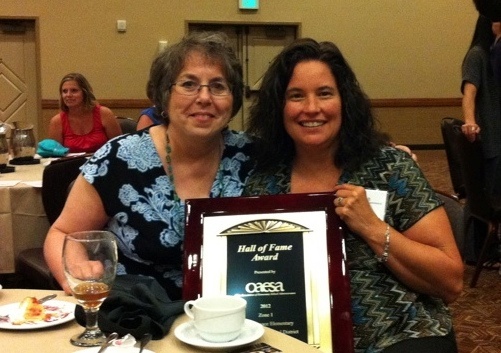 Union Furnace Teacher Debbie Mohney and Principal Lisa Frasure attended the OAESA Awards Luncheon on June 20, 2012.

Some of the things that were noted by the team that conducted the visit were: "The students and principal respect and care about each other! The teaching and support staff really value and cherish their young learners. Union Furnace staff understands value and use data to make decisions. They are lifelong learners as they continue the journey with the new common core standards and more frequent formative assessments. The working relationships among the staff can easily be seen. The students are very proud of their school and they are the first to tell you so. This is a community where the school is the heart. This Hall of Fame school is a perfect example of how the principal, staff and everyone who has a role in the positive functions of this school are America's future."

Congratulations Union Furnace Elementary!


blog comments powered by

Disqus