Project Safe Hosts Family Fun Day
Project S.A.F.E.
Written by: Kristy Walter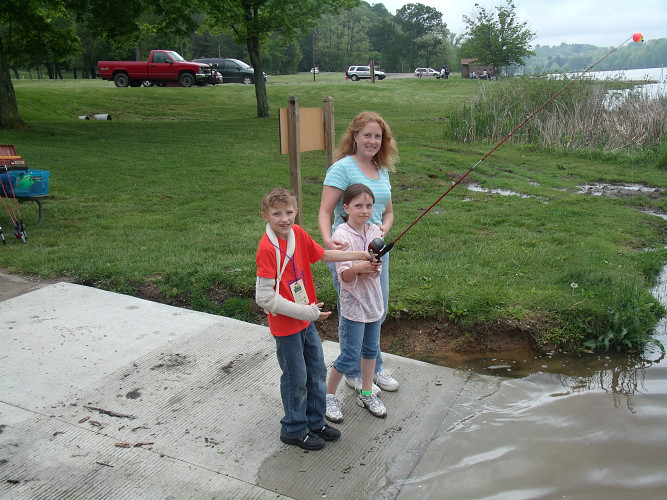 Project SAFE, Logan Hocking School Districtís before and after care program, recently held their second annual outdoor event on April 28th for all Project SAFE families. Sponsored in conjunction with Rebecca Miller (Education Specialist for Hocking County Soil and Water District) and Pat Quackenbush (Naturalist for Hocking Hills and Lake Logan State Park), families were treated to many fun outdoor activities. Other agencies participating in the event were employees of the ODNR- Division of Parks and ODNR - Ohio Division of Wildlife.

Students and families participated in 7 stations that were set up around Lake Logan. Stations included archery, fishing, a nature hike, exploring animal tracks, making a fish print recyclable bag, exploring for macro invertebrates and dissecting owl pellets.

In addition to the stations, over 100 people enjoyed a luncheon provided by Project SAFE and the Logan Hocking Food Service Department.

This family event was a culmination of a month long study on the environment and learning to find enjoyment in outdoor activities. All Project SAFE activities are made possible with funds obtained through the 21st Century Learning Center Grant from the Ohio Department of Education.

For more information on joining Project SAFE, please contact Kristy Walter or Wendy Cook at 385-8517.


blog comments powered by

Disqus