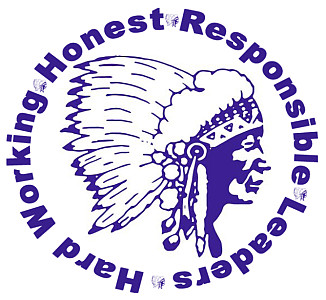 It is the mission of the Logan-Hocking School District to ENGAGE, EDUCATE, and EMPOWER our students to SUCCEED. It is the mission of Logan-Hocking Middle School to build Hard Working, Honest, Responsible Leaders that can carry out the Districts Mission. Logan-Hocking Middle School consists of just under 1200 students in grades 5, 6, 7, and 8 that are supported by over 100 staff members. LHMS is committed to providing a quality education that offers not only strong core academics, but also fine arts programs, technology integration, and extra-curricular activities.
School Links
LHMS Lesson Plans
2018-2019 Supply List
2018-2019 Bell Schedule
2018-2019 Student Handbook
Common Core Parent Info
School Links
Ohio Science/Social Studies Test Resources
LHMS Daily Announcements
LHMS Guidance Department
LHMS Lunch Menus Link
LHMS Facebook Page

Each student has the POWER for fulfill their dreams. It only take one person to make that wish come true. That person is YOU! By joining Logan-Hocking Middle School FCCLA (Family, Career, Community Leaders of America), you can use your power, set goals, and join FCCLA Today! Speak Out for FCCLA, an individual event, recognizes members for their ability to utilize marketing and public speaking skills to promote Family and Consumer Sciences and FCCLA membership through participation in the FCCL...

Picture Retake Day is Thursday, October 4th at Logan-Hocking Middle School. Student are able to get pictures taken for the first time if they missed the first picture day or can have pictures retaken if they bring back their original picture packet.

8th Grade students at Logan-Hocking Middle School join FCCLA. FCCLA stands for Family, Career, and Community Leaders of America. Our FCCLA Chapter at Logan-Hocking Middle School is project-based and we focus on a variety of topics in our Family and Consumer Sciences class. As a member of LHMS FCCLA you will have the opportunity to expand your leadership potential and develop skills for life - planning, goal setting, problem solving, decision making, and interpersonal communications through our...

LHMS will hold the 1st PTO meeting of the year on Tuesday, September 18, 2018 at 2:45pm in Room 143 at LHMS. We will be discussing the upcoming PTO Candy Bar Fundraiser that will kick off next month. Please plan to attend and get involved.

Logan-Hocking Middle School Picture Day is Thursday, August 30th. Students will be getting Picture Packets in their homeroom classes this week. Parents may complete the picture packet and send it with their child on the day of pictures. Parents may also choose to order pictures online at mylifetouch.com. Logan-Hocking Middle School Picture Day ID: ZR568894Q0

LOGAN-HOCKING MIDDLE SCHOOL PRESENTATION SEPTEMBER 4, 2018 @ 7:00 p.m. Title: What Parents Should Know About Cell Phones, Social Media and Other Risks Teenagers Face Presenter: Andrew H. Stevenson, Attorney at Law Overview: The presentation is intended to educate parents about the risks and challenges facing today's youth. The focus of the presentation will be the hidden dangers and costs of smart phones and social media.

Congratulations to the following students that made the 2018 Logan-Hocking Middle School Volleyball Team. 7th Grade Volleyball Aryanna Burnside Abby Delong Jada Goode Emily Hood Chloe McCarty Lilly Nihiser Hannah Nunley Carley Thompson Aislynn Slack Maggie Weaver Reagan Wharton Rylie Woltz 8th Grade Volleyball Alayna Blanchard Alexia Burnside Hannah Davis Isabella Dietzel Chloe Ellison Avery Horn Megan Karns Vanessa Koren - Team Manager Sydney Leadbetter Isabel Nutt...

The 7th grade students at LHMS got a dose of "reality" on Thursday, May 3rd, when they participated in several activities that gave them some insight on what it is like to be an adult in the real world. The students picked a career to have for the day, but it was solely based on their GPA from the third nine weeks. The career they chose had an appropriate monthly salary attached to it. Using that salary, the students had to walk around the gymnasium and find out how much each of their bills w...

The LHMS Battle Over Books academic team recently competed at the annual Battle Over Books competition held at Ohio Christian University. Students from eight different middle schools participate in the competition each year. Each participating school brings two teams to the competition. Both teams from LHMS advanced to the quarter-finals. One team advanced to the semi-finals and placed third overall. The Battle Over Books team is advised by Mrs. Lindsey Perry and Mr. Chad Hall. Team members ...

The Logan Hocking Middle School Visual Arts Instructors would like to invite you to the 3rd Annual "Perceptions" Art Show. The exhibition will be held at Artista located at 38 W. Main St. in Logan. The student artwork featured in this exhibition is from the second half of the school year and includes drawing, painting, watercolor, pastel, collage, mixed media, printmaking and sculpture. The pieces were made under the instruction of Mrs. Lehman, Mrs. Hacker, and Mrs. Oldham. Please join us in ...
Next Page