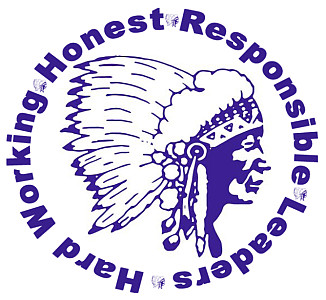 It is the mission of the Logan-Hocking School District to ENGAGE, EDUCATE, and EMPOWER our students to SUCCEED. It is the mission of Logan-Hocking Middle School to build Hard Working, Honest, Responsible Leaders that can carry out the Districts Mission. Logan-Hocking Middle School consists of just under 1200 students in grades 5, 6, 7, and 8 that are supported by over 100 staff members. LHMS is committed to providing a quality education that offers not only strong core academics, but also fine arts programs, technology integration, and extra-curricular activities.
School Links
LHMS Lesson Plans
2019-2020 Supply List
2019-2020 Bell Schedule
2019-2020 Student Handbook
Common Core Parent Info
School Links
Ohio Science/Social Studies Test Resources
LHMS Daily Announcements
LHMS Guidance Department
LHMS Lunch Menus Link
LHMS Facebook Page

Helmet Fitting for all grade levels is on Thursday, July 9th. Varsity Players start fitting at 10am and Middle School Athletes at 1130am. Both will be done at the Logan High school football field, or Chieftain Center if it's raining. YOU MUST HAVE A HELMET FITTING BEFORE YOU WILL BE ISSUED ONE. As of now, this is the ONLY scheduled helmet fitting, because of Covid restrictions. Please share this information with any prospective Logan football player, or anywhere Logan Football players might see...

LHMS 7th and 8th Grade Parents, We still do not have a date that Logan-Hocking Middle School sports will be allowed to begin. We are hopeful that LHMS athletes will be able to start conditioning and practices during the month of July. As soon as those dates are determined, we will be releasing that information. When LHMS sports resume any student that is participating will need to have a Physical on file at the middle school to begin conditioning or practices. Please click on the link bel...

The Logan-Hocking Middle School Art Department invites you to view the premiere of our first online gallery! The 5th Annual Perceptions Art Exhibition could not be held in-person this year due to COVID-19, however we wanted to showcase some of our amazing artists at LHMS! We are so proud of our students and their accomplishments. They are curious, creative, and willing to explore different art media. Please join us in celebrating our students' accomplishments. We hope you enjoy the show!!!

On May 6, 2020 Logan-Hocking Middle School Family, Career, and Community Leaders of America (FCCLA) won 3 Chapter State Awards and 12 Individual Power-of-One National Recognition Awards.

8th Grade DVD Release "Virtual" Watch Party - SUNDAY, MAY 17th at 7:00pm Each year an 8th Grade DVD is produced that is a culmination of all 8th grade activities and events throughout the school year. Mr. Huntsberger and his WLMS crew produce this video throughout the school year and have it available to distribute at the end of the year. We show this to all 8th graders at an assembly at the end of the year. Unfortunately, we cannot have a live watch party so we are doing it virtually this year.

Dear LHMS Families, We have set aside days and times for students to return to the building to clean out their lockers, pick up any other personal items at school, and drop off any completed school work or other school property. There will be drop off boxes for library books, choir uniforms, textbooks, completed homework packets, Senior Packet Information for 8th graders. Yearbooks will also be available for pick up. Students will need to pick up any band instruments that are left in the band room.

We started a tradition of having our 8th Graders do one last walk through the building and have all of our students clap them out on their final walk. This year we will have a Drive Thru Clap Out on Wednesday, May 20th at 12:45pm. Please review the map with directions of how to proceed for the Clap Out. All teachers will be on hand to wave goodbye and Clap Out our 8th graders during their final pass by the Middle School.

UPDATE: ALL EXTRA YEARBOOKS HAVE BEEN PURCHASED. THANK YOU. The 2019-2020 Yearbooks have arrived and are sorted and ready for distribution.  If your student has pre-ordered a Yearbook, it will be available for Pick Up during Locker Clean Out times on Monday, May 18th and Tuesday, May 19th. Extra Yearbooks Extra Yearbooks are available for purchase for $35 each. There are approximately 60 extra Yearbooks available.  Completion of the form does NOT guarantee you a Yearbook and they will...

New Logan-Hocking Middle School paper packets were placed in the mail this week and should be arriving in your mailboxes in the coming days. New paper packets will also be available for pick up at Logan High School during Food Distribution between 11am-1pm on Monday, April 20th and Tuesday, April 21st. The paper packets are for those families that do not have reliable internet access at home and are unable to access material being electronically distributed by your teachers through email a...
Next Page