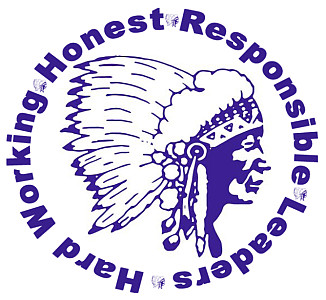 It is the mission of the Logan-Hocking School District to ENGAGE, EDUCATE, and EMPOWER our students to SUCCEED. It is the mission of Logan-Hocking Middle School to build Hard Working, Honest, Responsible Leaders that can carry out the Districts Mission. Logan-Hocking Middle School consists of just under 1200 students in grades 5, 6, 7, and 8 that are supported by over 100 staff members. LHMS is committed to providing a quality education that offers not only strong core academics, but also fine arts programs, technology integration, and extra-curricular activities.
School Links
LHMS Lesson Plans
2018-2019 Supply List
2018-2019 Bell Schedule
2018-2019 Student Handbook
Common Core Parent Info
School Links
Ohio Science/Social Studies Test Resources
LHMS Daily Announcements
LHMS Guidance Department
LHMS Lunch Menus Link
LHMS Facebook Page

The LHMS Drama students under the direction of Mrs. Julie Baron presented Fairy Tale Misfits to their parents and peers. On Thursday, December 6th the students performed for their parents and guests. On Friday, December 7th the students performed 2 matinees for their peers. The play was a comedy about some of the not so famous fairy tale characters that didn't make the more popular fairy tales. The audience was introduced to the 4th little pig, the 8th dwarf, and the sleepless beauty to name...

On Saturday, December 1st, LHMS Student Council members met at the Southeastern Ohio food bank from 9a-12p. Our group focused on preparing over 300 kid packs to be distributed to children in need of food on the weekends. Students also toured the facility and learned about what the food bank does. The students worked very hard, had fun and represented LHMS well.

2018 Pack the Pantry Middle School Grade Levels 5 - 8 SHOCKwave Pantry Competition S.H.O.C.K - Students Helping Other Chieftain Kids Who: 5th grade Shockwave Pantry Team Why: Our SHOCKwave/Food Pantry is in need of restocking to help our Chieftain kids! When: November 27 - December 7 Suggested Items for Donations: New hygiene items (soaps, toothbrushes/toothpaste, floss, deodorant, chapstick, etc.) Gently used clothing New undergarments Coats, hats, gloves Gently used shoes ...

"Dude, Be Kind!" Week included World Kindness Day, which falls every November 13, and is another initiative to make the world a better place by celebrating good deeds and pledging acts of kindness. While it must be made clear, DBK week is pro-positive behavior, some of the schools in the district still recognized that the week also overlapped Anti-bullying Week, so important connections were made in various activities.

Hey, Middle Schoolers! FREE MOVIE NIGHT! WHERE: LOGAN MIDDLE SCHOOL WHEN: FRIDAY, NOVEMBER 16TH TIME: 5:30-8:30 pm WHO: MIDDLE SCHOOL STUDENTS (ONLY) AND ADULT (must have an adult present to watch movie) The movie, To Save A Life, is PG-13. Disclaimer: This movie has scenes of suicide, cutting, teen pregnancy, and drinking. It is also faith based. Concessions Available, with funds being donated to the LMS Drama Club.

Family, Career, Community Leaders of America (FCCLA) learned about new career exploration opportunities through their FCCLA Working on Working Power of One Program. FCCLA members participated in one of following; job shadowing, invited community guest speakers to talk about their careers during Family and Consumer Science class, or researched their individual career. FCCLA Working on Working Power of One is an individual event that helps students find and use their personal power. Members set t...

LHMS will hold the 2nd PTO meeting of the year on Tuesday, November 6, 2018 at 2:45pm in Room 143 at LHMS. Please plan to attend and get involved.

Each student has the POWER for fulfill their dreams. It only take one person to make that wish come true. That person is YOU! By joining Logan-Hocking Middle School FCCLA (Family, Career, Community Leaders of America), you can use your power, set goals, and join FCCLA Today! Speak Out for FCCLA, an individual event, recognizes members for their ability to utilize marketing and public speaking skills to promote Family and Consumer Sciences and FCCLA membership through participation in the FCCL...

Picture Retake Day is Thursday, October 4th at Logan-Hocking Middle School. Student are able to get pictures taken for the first time if they missed the first picture day or can have pictures retaken if they bring back their original picture packet.

8th Grade students at Logan-Hocking Middle School join FCCLA. FCCLA stands for Family, Career, and Community Leaders of America. Our FCCLA Chapter at Logan-Hocking Middle School is project-based and we focus on a variety of topics in our Family and Consumer Sciences class. As a member of LHMS FCCLA you will have the opportunity to expand your leadership potential and develop skills for life - planning, goal setting, problem solving, decision making, and interpersonal communications through our...
Next Page