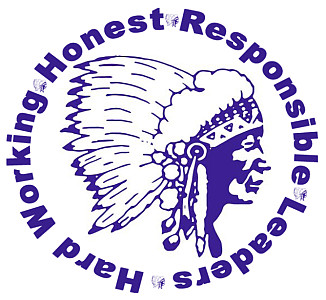 It is the mission of the Logan-Hocking School District to ENGAGE, EDUCATE, and EMPOWER our students to SUCCEED. It is the mission of Logan-Hocking Middle School to build Hard Working, Honest, Responsible Leaders that can carry out the Districts Mission. Logan-Hocking Middle School consists of just under 1200 students in grades 5, 6, 7, and 8 that are supported by over 100 staff members. LHMS is committed to providing a quality education that offers not only strong core academics, but also fine arts programs, technology integration, and extra-curricular activities.
School Links
LHMS Lesson Plans
2018-2019 Supply List
2018-2019 Bell Schedule
2018-2019 Student Handbook
Common Core Parent Info
School Links
Ohio Science/Social Studies Test Resources
LHMS Daily Announcements
LHMS Guidance Department
LHMS Lunch Menus Link
LHMS Facebook Page

The Logan Hocking Middle School Visual Arts Instructors would like to invite you to visit the 4th Annual Perceptions Art Exhibition opening Friday, April 26th from 6:00 p.m. until 8:00 p.m. The show will be held at Artista, located at 38 W. Main Street, in downtown Logan. Light refreshments will be served. Make it a Gallery Hop and stop down to The Bowen House to see the Lil' Buds Elementary Art Show the same night!

On Saturday, March 23rd, sixteen vocal soloists from Logan-Hocking Middle School traveled to Whitehall-Yearling High School to participate in the Ohio Music Education Association's Annual Solo & Ensemble adjudicated event.

The Logan-Hocking Food Service Dept. is running a breakfast contest for a chance for one lucky student to win a gift card at the Middle School.

The artistic talent at the Logan-Hocking Middle School is amazing!! Congratulations Cassidy Bledsoe, Avery Cook-Porter, & Camryn Torongeau on being selected for the Young People's Art Exhibit. Their work is among 131 pieces on display until March 23, at the Rhodes State Office Tower on Broad Street, in Columbus!! #NationalYouthArtMonth

Congratulations, Emily Olejniczak, Ethan Perera & Hope Monk on being selected for the Youth Art Month Exhibit! Their outstanding work is among 133 pieces on display until March 23, at the State Teacher's Retirement Systems building on East Broad Street, in Columbus!! #NationalYouthArtMonth

March is National Youth Art Month and the Logan-Hocking Middle School art team and their students have been exceptionally busy! The month long observance and celebration started off with a fantastic evening at the Bowen House on Friday, March 1st. The 17th Annual LHMS Spring Art Show, Seedlings, opened with a full house for 2 hours of excited art students, their families, friends, and community members in attendance. Over 170 amazing works of student art are on display through the 23rd of March at Bowen House.

On Saturday, March 9, 2019, 8th grade students Chloe Ellison, Elizabeth Long and Kayle Bond, FCCLA Middle School Chapter Members, received Outstanding Chapter Gold Award at the Regional FCCLA Competition. The Outstanding Chapter Career Development Event consists of a team event that promotes, plans, and conducts a well-balanced Program of Work that supports strategic alignment with state and national Family, Career and Community Leaders of America (FCCLA). Students must be affiliated member ...

Each Spring, a handful of 7th and 8th grade choral students at Logan-Hocking Middle School are invited to partake in the Ohio Music Education Association's Solo & Ensemble Contest.

Ten LHMS students traveled to Ohio University on Saturday, March 1st, to compete in the Chapter competition for Math Counts (equivalent to a regional competition). The ten students included 8th grader Zach Herring, 7th graders Zach Aldridge, Brooklynn Bergstedt, Isaiah Bookman, Mira Burns, Blayke Nutter, Raven Perkins, Campbell Swanson and 6th graders Logan Keck and Jonah McAfee. The 10 competitors were accompanied by coaches Kelly Wolfe and Stacey Ballenger. It was a very successful day for ...

It's time for the annual Logan-Hocking Middle School spring art exhibition, "Seedlings"! For the 17th consecutive year, "Seedlings" will be held at the Bowen House at 196 North Market Street in Logan. Once again, Hocking County's Cultural Arts Center will be bursting at the seams with amazing artwork created by visual arts students from the Art Team of Hacker, Lehman, & Oldham.
Next Page