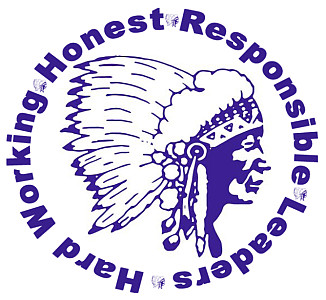 It is the mission of the Logan-Hocking School District to ENGAGE, EDUCATE, and EMPOWER our students to SUCCEED. It is the mission of Logan-Hocking Middle School to build Hard Working, Honest, Responsible Leaders that can carry out the Districts Mission. Logan-Hocking Middle School consists of just under 1200 students in grades 5, 6, 7, and 8 that are supported by over 100 staff members. LHMS is committed to providing a quality education that offers not only strong core academics, but also fine arts programs, technology integration, and extra-curricular activities.
School Links
LHMS Lesson Plans
2019-2020 Supply List
2019-2020 Bell Schedule
2019-2020 Student Handbook
Common Core Parent Info
School Links
Ohio Science/Social Studies Test Resources
LHMS Daily Announcements
LHMS Guidance Department
LHMS Lunch Menus Link
LHMS Facebook Page

November is Diabetes Awareness Month and Thursday, November 14th was World Diabetes Day. There are currently 7 students at LHMS that are diagnosed with Type 1 Diabetes. In order to raise awareness, those students made an announcement each morning during the week of November 11th sharing a fact about Type 1 diabetes. LHMS celebrated World Diabetes Day on November 14th by wearing blue to help raise awareness. Pictured are those battling Diabetes every day, 365 days a year. The shirts read Jus...

Logan-Hocking Middle School will be celebrating Red Ribbon Week during the week of October 28th through November 1st. Red Ribbon Week celebrates being drug free. There is a theme for each day of the week. See Poster for the theme for each day.

The Logan Middle School 8th Grade Band played "Hang on Sloopy and the L.H.S. Fightsong" alongside the High School Band at halftime during last Friday night's game. It was the third year for the 8th grade band to participate in this exciting and fun event.

What is one thing art and math have in common? Symmetry! The new display at the Maya Burrito Gallery is all about symmetry.

A meeting for elementary and middle school students wishing to shoot archery this year will be held Wednesday, October 16th. Students in grades 4 - 8 are eligible for the elementary and middle school teams. The archer and a parent/ guardian will need to attend the meeting. Archers who have shot in the past must attend. Those interested in joining the program will need to attend to participate. The meeting will be held in the Logan-Hocking Middle School theater at 6:00 pm. At the meeting you will...

Picture Retake Day is Thursday, October 3rd at LHMS. You can order pictures online at mylifetouch.com with the Picture Day ID of ZR559894Q1. You can get your picture taken for the first time or simply return your original package to have your pictures redone.

Mr. Forgrave's and Mrs. Lee's 5th grade students took part in the Global Climate Strike on September 27th. Students were taught various things about the climate from solar power to carbon emissions. Students worked on puzzles that show the effect of the rising sea level, conducted energy audits (how much power do appliances use), they learned about solar power by constructing circuits and then connecting into solar power, they learned where/how the data has been collected from the ice and ro...

This year, FCCLA will be celebrating its 75th anniversary with the theme "Your Story". True to FCCLA's central focus of the family, we rely on our FCCLA family of the past, present and future to share "Your Story" in helping our 8th grade FCCLA members create their own personal story. Throughout the school year our Logan-Hocking Middle School Chapter Members will use the theme "Your Story" to focus on their leadership story to impact family, careers, and their community.

Picture Day is Thursday, August 29th at Logan-Hocking Middle School. Students may bring in a completed Picture Order form or may order photos online prior to picture day. Online orders can be completed at https://my.lifetouch.com/mylifetouch/#/ Picture Day ID# is: ZR559894Q0

Congratulations to the Logan-Hocking Middle School Lady Chiefs 2019 Softball Team & Coaches on a super successful season! They finished 2nd, to Athens, in the Preseason & Postseason Tournament, finishing overall with (18) wins, (6) losses, & (1) tie.
Next Page