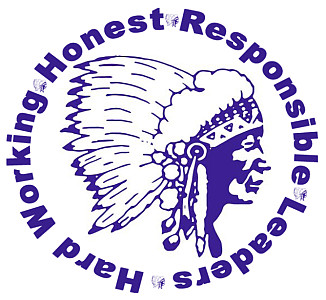 It is the mission of the Logan-Hocking School District to ENGAGE, EDUCATE, and EMPOWER our students to SUCCEED. It is the mission of Logan-Hocking Middle School to build Hard Working, Honest, Responsible Leaders that can carry out the Districts Mission. Logan-Hocking Middle School consists of just under 1200 students in grades 5, 6, 7, and 8 that are supported by over 100 staff members. LHMS is committed to providing a quality education that offers not only strong core academics, but also fine arts programs, technology integration, and extra-curricular activities.
School Links
2021-2022 Supply List
2021-2022 Bell Schedule
2021-2022 Student Handbook
Ohio Science/Social Studies Test Resources
LHMS Guidance Department
LHMS Lunch Menus Link
Athletic Schedules
During the last month and a half of the 2021 - 2022 school year, Mrs. Summer Ballinger's 5th and 6th grade TAG math classes began working on a service learning project to incorporate mathematical skills that they had learned throughout the course of the year (as well as some new ones), while also helping to better our school and community.

The middle school Battle Over Books team competed at their annual competition on Tuesday, May 10th and placed second overall! The event was held at Capital University, where the all-seventh grade team faced off against multiple schools from the central Ohio area in the Jeopardy-style competition. The team is advised by Mrs. Lindsey Perry, ELA teacher at LHMS

April was Youth Savings Month. Students that were members of the LHMS Student Run Credit Union sponsored by the Atomic Credit Union participated in various activities during the month to celebrate. Students had the opportunity to guess the number of M & Ms in the Piggy Bank, sign up for a door prize, and received a prize if they made a deposit each week during the month of April. See pictures for students that participated and won prizes. The Student Run Credit Union is open every week dur...

Come Join the faculty and staff from Logan High School and Hocking College as we celebrate our partnership and announce exciting new Associate Degree Pathways offered at Logan High School!

We are excited to announce that the Scholastic Book Fair will be returning to Logan-Hocking Middle School! The book fair will take place in the LHMS school library beginning Monday, May 9th and running through Wednesday, May 11th. Flyers will be distributed to students prior to the book fair. However, you can also view an interactive book fair flyer using this link: Scholastic Book Fair Flyer - https://bookfairsfiles.scholastic.com/flippingbooks/S22/S22-2-MS-Case-Booklist/S22_2_MS_Case_Booklist....

On Friday, April 29th the 6th Grade students at LHMS celebrated Earth Day and Arbor Day with various activities around the grounds at LHMS. Students learned about various things concerning the environment, gardening, planting a tree at LHMS, and learned about Birds of Prey from Pat Quackenbush. Thank you to Mrs. Sevcik and Rebecca Miller for organizing this event and thank you to all our presenters: ODNR-Division of Forestry, ODNR- Division of Natural Areas and Preserves, EPA Hocking Count...

Logan-Hocking Middle School Family, Career, and Community Leaders of America (FCCLA) won 4 Chapter State Awards and 10 Individual Power-of-One National Recognition Awards.

On April 27, Mrs. Ballinger's 5th and 6th grade TAG math classes, along with the help of Mr. Forgrave and Mrs. Fowler, were given the opportunity to participate in a field trip to the Bishop Educational Gardens, hosted by Rebecca Miller from Hocking County Soil and Water. This trip was sponsored by the Bishop Educational Gardens in order to help students to gain knowledge that they could apply to their work with the development of a school garden that is to be located on the middle school ground...

The Logan Hocking Middle School Visual Arts Instructors would like to invite you to the following events:

The 7th grade students at LHMS got a dose of "reality" on Wednesday, April 13th, when they participated in several activities that gave them some insight on what it is like to be an adult in the real world. The students picked a career to have for the day, but it was solely based on their GPA from the third nine weeks. The career they chose had an appropriate monthly salary attached to it. Using that salary, the students had to walk around the gymnasium and find out how much each of their bil...
Next Page