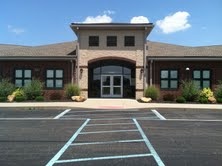 Welcome to the Hocking Hills Elementary Web Site. We are committed in the 2018-19 school year to engage students through education that empowers them to succeed!
Medication Policy
: Parents- take a look at the changes to the Medication Policy. A complete list of available medical supplies, along with information regarding prescription and over the counter medication can be found under the "Documents" link to the right.
Check out this month's activities, parent letters, and other information under the
Documents
section. Please feel free to contact the school if you have any questions.
Click Here for the Hocking Hills welcome letter for the 2018-19 school year.

Click Here for Newsletters.

Remind 2018-2019

Click to view the Student Handbook
On May 6th, Hocking Hills Elementary was proud to host our annual intra- district chess club tournament. Teams from Hocking Hills, Chieftain, Union Furnace, and Central came and competed against each other and learned new strategies as they played.

Hocking Hills Elementary conducted career day for its students on May 8th. We are very fortunate to have supportive community partners. Our students were able to learn about a variety of different careers along with hands on experiences.

Hocking Hills Elementary Chess Club is proud to announce their top 3 chess players for this school year.

It's Purple UP! Day for the Logan-Hocking School District! Check out all the purple at Hocking Hills Elementary! Mr. Rice joined the students and staff to recognize our military kids and show them they have support in their school community. http://www.loganhocking.k12.oh.us/news.php?article=3773

On Wednesday, April 24th, Hocking Hills Elementary conducted its annual spring music program. This years theme was, "Numbers". Our students did an amazing job with their performance we are very proud! Special thanks to Larilyn Short for doing an outstanding job putting together this outstanding program.

We had a super successful family paint night. Miss. Woodburn lead the families on how to draw either a giraffe, turtle or flowers, then gave a brief overview of how to use watercolors and work with the elements of color.

On April 2nd, Hocking Hills Elementary conducted its monthly PTO meeting. During this meeting the "Students of the Month" for February and March were recognized.

Hocking Hills Elementary School Resource Officer, Deputy Wallace, has implemented an incentive program called the "Honorary Deputy of the Month" award.

Hocking Hills Elementary receives Ohio Department of Education High Progress School of Honor recognition. Thornville - Hocking Hills Elementary School from the the Logan-Hocking Local School District in Logan was recognized at the Ohio School Boards Association's Southeast Region Spring Conference. The conference took place at Northern Local's Sheridan High School in Thornville on March 26.

Hocking Hills Elementary will be closed Monday, February 25th due to a power outage. All other Logan-Hocking Schools will be running on schedule.
Next Page