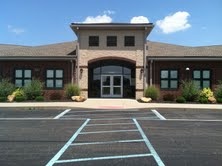 Welcome to the Hocking Hills Elementary Web Site. We are committed in the 2018-19 school year to engage students through education that empowers them to succeed!
Medication Policy
: Parents- take a look at the changes to the Medication Policy. A complete list of available medical supplies, along with information regarding prescription and over the counter medication can be found under the "Documents" link to the right.
Check out this month's activities, parent letters, and other information under the
Documents
section. Please feel free to contact the school if you have any questions.
Click Here for the Hocking Hills welcome letter for the 2018-19 school year.

Click Here for Newsletters.

Click Here for Remind

Click to view the Student Handbook
Congratulations, Hocking Hills Elementary! Ohio University's Patton College of Education presents the 12th Annual Art Extravaganza on November 5th, from 5-7pm. OU selected one school, in the area, to feature student artwork. This year, the talented students from Hocking Hills Elementary were chosen for the exhibit. On Nov. 5th, approximately 35 pieces of Hocking Hills Elementary students' artwork will be unveiled at McCracken Hall.

Hocking Hills Elementary conducted its 3rd annual "Trunk or Treat Night" on October 24th. During "Trunk or Treat", students were able to dress up in their Halloween costumes and come to school for a fun eventful family night.

Hocking Hills Elementary students were provided a fire prevention safety presentation by the Laurelville Fire Department, Friday October 12th. Students were given a presentation and then were able to go outside and take a tour of a fire truck. We would like to thank Laurelville Fire Department for coming to our school and working with our students.

Hocking Hills Elementary's PTO held its monthly meeting on October 3rd. During this meeting, "Student of the Month", awards were presented. These students did an outstanding job practicing our school's "SHINE rules" during the month of September.

Hocking Hills Elementary students were recognized during lunch for outstanding "SHINE" behavior. These students have practiced the following behaviors at school: S- show responsibility, H -have respect for others, I- in control, N- need to be safe, E- environmental caretaker.

All Hocking Hills Elementary Parents, please be advised that there has been an error in the automated student absence phone call system. Please disregard if you have received this phone call in error. Sorry for the inconvenience.

The Logan-Hocking County District Library is again partnering with Hocking Hills Elementary to provide students with the "Bookmobile". The bookmobile comes monthly and allows our students to check out books to read. We would like to thank them for their support with helping us develop engaged readers!

Hocking Hills Elementary would like to thank the transportation department for coming out to our school and promoting bus safety.

Union Furnace Elementary hosted this year's Annual Logan Hocking Elementary Chess Tournament on Monday May 14th.

Dear Hocking Hills Parent or Guardian, I am writing to make you aware that Hocking Hills Elementary will be conducting a full scale safety drill on Friday, May 18th. This emergency drill is required by the State of Ohio and will involve multiple agencies. Please don't be alarmed if you see Police, Fire and EMS personnel on our campus, as this is all part of the drill.
Next Page