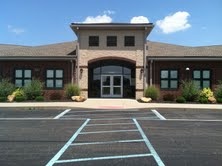 Welcome to the Hocking Hills Elementary Web Site. We are committed in the 2018-19 school year to engage students through education that empowers them to succeed!
Medication Policy
: Parents- take a look at the changes to the Medication Policy. A complete list of available medical supplies, along with information regarding prescription and over the counter medication can be found under the "Documents" link to the right.
Check out this month's activities, parent letters, and other information under the
Documents
section. Please feel free to contact the school if you have any questions.
Click Here for the Hocking Hills welcome letter for the 2018-19 school year.

Click Here for Newsletters.

Remind 2018-2019

Click to view the Student Handbook
Hocking Hills Elementary Fourth Grade students of Mrs. Shepard and Mrs. Stivison visited the Ohio State House in Columbus. The students enjoyed a tour of both the House and Senate chambers, the Rotunda and the interactive museum. Representative Hood sent a representative to talk to the students before their tour.

Hocking Hills Elementary School Resource Officer, Deputy Wallace, has implemented a new incentive program called the "Honorary Deputy of the Month" award. This award goes to students that are showing exemplary behavior, responsibility and demonstrates care for others.

On December 4th, Hocking Hills Elementary conducted its monthly PTO meeting. During this meeting the "Students of the Month" for October and November were recognized. Each student received a certificate and a medal.

The Deputy Phil Program was currently conducted at Hocking Hills Elementary. During this assembly students were reinforced about the importance of being respectful, responsible, and being safe.

Hocking Hills Elementary's Student Council recently completed a community service project. Student Council chose our local Hocking County Dog Shelter to help with a supply drive.

On Friday, November 15th, Hocking Hills Elementary conducted a Veterans Day Assembly. This assembly was led by our, "Student Council". The student body also participated in the assembly.

Congratulations, Hocking Hills Elementary! Ohio University's Patton College of Education presents the 12th Annual Art Extravaganza on November 5th, from 5-7pm. OU selected one school, in the area, to feature student artwork. This year, the talented students from Hocking Hills Elementary were chosen for the exhibit. On Nov. 5th, approximately 35 pieces of Hocking Hills Elementary students' artwork will be unveiled at McCracken Hall.

Hocking Hills Elementary conducted its 3rd annual "Trunk or Treat Night" on October 24th. During "Trunk or Treat", students were able to dress up in their Halloween costumes and come to school for a fun eventful family night.

Hocking Hills Elementary students were provided a fire prevention safety presentation by the Laurelville Fire Department, Friday October 12th. Students were given a presentation and then were able to go outside and take a tour of a fire truck. We would like to thank Laurelville Fire Department for coming to our school and working with our students.

Hocking Hills Elementary's PTO held its monthly meeting on October 3rd. During this meeting, "Student of the Month", awards were presented. These students did an outstanding job practicing our school's "SHINE rules" during the month of September.
Next Page