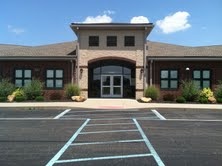 Welcome to the Hocking Hills Elementary Web Site. We are committed in the 2017-18 school year to engage students through education that empowers them to succeed!
Medication Policy
: Parents- take a look at the changes to the Medication Policy. A complete list of available medical supplies, along with information regarding prescription and over the counter medication can be found under the "Documents" link to the right.
Check out this month's activities, parent letters, and other information under the
Documents
section. Please feel free to contact the school if you have any questions.
Click Here for the Hocking Hills welcome letter for the 2017-2018 school year.

Click Here for Newsletters.

Click Here for Remind

Click to view the Student Handbook
On Wednesday, March 14th, Hocking Hills Elementary conducted a "Family Paint Night". Ms. Woodburn helped lead parents and students with their art canvass painting.

On Tuesday, February 6th, Hocking Hills Elementary conducted its monthly PTO meeting.

Hocking Hills Elementary will be Closed on Thursday, Feb. 8th due to No Power.

"Education is simply the soul of a society as it passes from one generation to another." G.K. Chesterton. A few special highlights from Principal Andy Rice of Hocking Hills Elementary:

On Thursday, Jan 4th, the Columbus Zoo conducted an assembly at Hocking Hills Elementary for our students. During the assembly, a variety of animals were presented.

On December 18th, Hocking Hills Elementary conducted its annual Winter Craft Day. On Winter Craft Day students rotate from center to center making Christmas Crafts.

Recently, Hocking Hills Elementary held the Deputy Phil Program at our school. This program helps instill responsible levels of positive attitudes and safety awareness to our students.

Hocking Hills Elementary PTO held their December meeting on Tuesday, December 5th. During this meeting students were recognized for being "Student of the Month".

On November 8th, Hocking Hills Elementary students conducted a Veterans Day Assembly to honor our Veterans.

Hocking Hills Elementary conducted "Trunk Or Treat" on October 25th. Students were able to dress up in their costumes, and collect candy from local community businesses and organizations.
Next Page