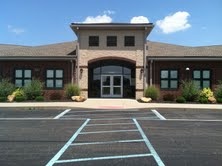 Welcome to the Hocking Hills Elementary Web Site. We are committed in 2016-17 to provide a school culture that engages students to become independent achievers.
Medication Policy
: Parents- take a look at the changes to the Medication Policy. A complete list of available medical supplies, along with information regarding prescription and over the counter medication can be found under the "Documents" link to the right.
Check out this month's activities, parent letters, and other information under the
Documents
section. Please feel free to contact the school if you have any questions.
Click Here for the Hocking Hills welcome letter for the 2016-17 school year.
Click Here for Newsletters
.
Click Here for Remind
Click to view the Student Handbook
Mrs. Cassady's second grade classroom celebrated Earth Day on April 19th. The class wrote paragraphs about ways to help the Earth.

On Thursday April 6th, Hocking Hills Elementary conducted its April PTO meeting. During this meeting, the following students were recognized as "Students of the Month".

On Thursday April 5th, Hocking Hills Elementary conducted its annual spring music program. Our students did an amazing job performing!

Melissa Foster from The Leukemia & Lymphoma Society visited Hocking Hills Elementary on Friday to help kick off the Pennies for Patients fundraiser. With the help of Hocking Hills' Student Council, Melissa taught the school about blood cells, cancer cells, and discussed why it is important to raise money for research.

On Friday February 17th, Hocking County Sheriff's Department conducted its Kids Print ID Program at Hocking Hills Elementary. Students that parents signed them up for this program were able to receive a free KID Print ID Card.

Rebecca Miller, from Hocking County Soil and Water Conservation District, came to speak with Hocking Hills third graders about the importance of soil. The students did a candy soil activity to learn about the different materials that make up soil. The third grade at Hocking Hills was thankful for the opportunity to learn from Mrs. Miller.

The following students were recognized as, "Students of the Month", during the Hocking Hills Elementary February PTO meeting. The students of the month were named for the months of December and January. These students did an amazing job following our school's SHINE rules. Students received a certificate and a medal.

Basketball Jones recently visited Hocking Hills Elementary. He challenged the students for two weeks to practice, "Acts of Kindness", and "Outstanding Effort".

On Friday afternoon, Basketball Jones visited Hocking Hills Elementary. He gave the students and staff a motivational talk over acts of kindness and effort. During the assembly, he used his amazing ball handling skills to entertain and educate our school. We would like to thank our PTO for making this assembly possible.

Hocking Hills Elementary showed their support for one of our first grade students, Gage Richards, he was diagnosed with Acute Lymphoblastic Leukemia (ALL) when he was three years old. He has completed his last chemo treatment. Students showed their support by wearing orange, which symbolizes childhood cancer. Congratulations Gage!
Next Page