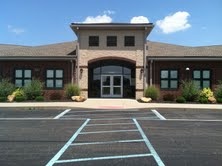 Welcome to the Hocking Hills Elementary Web Site. We are committed in the 2019-20 school year to engage students through education that empowers them to succeed!
Medication Policy
: Parents- take a look at the changes to the Medication Policy. A complete list of available medical supplies, along with information regarding prescription and over the counter medication can be found under the "Documents" link to the right.
Check out this month's activities, parent letters, and other information under the
Documents
section. Please feel free to contact the school if you have any questions.
2019-2020 Welcome
Click Here for Newsletters
.
Click to view the Student Handbook
Hocking Hills Elementary fourth grade students visited the Ohio Statehouse in Columbus on Friday, December 13th. The students were excited to share their knowledge about Ohio history. The students enjoyed seeing the Map Room, Senate Chamber, Rotunda, and many other spaces in the complex. Senator Schaffer sent two representatives from his office to talk to the students and brought them Ohio activity books. Students were also able to explore the Interactive Museum. We thank Mrs. Shepard for planni...

Mrs. Woodburn has the students painting the snow plows. ODOT reports a 15% increase in efficiency with the paint on the plows. They not only look spiffy; snow days should be reduced, too. (Some statistics in this post may qualify as fake news ;)

Big thank you to the high school for visiting this morning! We had fun with the Fight Song and all of the memorabilia you brought. Go Chieftains!

Our students take responsibility in reducing our Carbon imprint in the beautiful Hocking Hills. Student Council Members collect recycling every Friday from classrooms and offices. This helps keep our school clean and our Natural Resources Green! Great work Student Council!

Hocking Hills had a visit from new deputy "Tiger" today! We hope to see him several times this year. We are so lucky to have a security K-9 for our schools! Deputy Kinneer volunteered to be the K-9 resource officer for Logan Hocking Schools. She is pictured here with Tiger and Deputy Wallace. We are so thankful to have the resources and safety measures we have!!

A great big thanks to the High School for sending greeters out to us at Hocking Hills Elementary. It was nice to have you here, Autumn, Carsyn, and Alissa! The teachers enjoyed seeing former students with us today too! Best of luck in the last two years of High School!

As the end of the school year winds down and Memorial Day nears, Hocking Hills Elementary students and staff had the privilege of welcoming Stages Family, Inc. and Honor Flight Columbus to their school yesterday.

Hocking Hills Elementary School Resource Officer, Deputy Wallace, has implemented an incentive program called the "Honorary Jr. Deputy of the Month" award.

On Tuesday, May 21st, Hocking County EMS visited Hocking Hills Elementary's 4th grade class. During their visit they taught our 4th grade students "CPR" and "Stop the Bleed Training". We would like to thank the Hocking County EMS for their support throughout the school year!

On May 6th, Hocking Hills Elementary was proud to host our annual intra- district chess club tournament. Teams from Hocking Hills, Chieftain, Union Furnace, and Central came and competed against each other and learned new strategies as they played.
Next Page